About Me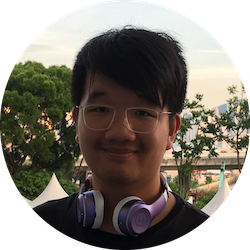 I am Edwin Chan, a full-stack developer from Hong Kong. I am passionate about Full-Stack and Software Development and have built multiple applications. I enjoy working with different people, and love to try out different technologies.
For my projects, you can see them on Github, and on DevPost.
Java, HTML & CSS, MySQL
80%
JavaScript, Node.js, React Native
75%
Experience
2020 - 2022
Master of Science
Cumulative GPA: 3.97 / 4.0
Product Innovation (MSPRIN)
Iovine and Young Academy,
University of Southern California
2016 - 2020
Bachelor of Science
Cumulative GPA: 3.85 / 4.0
Computer Engineering and Computer Science(CECS)
Viterbi School of Engineering,
University of Southern California
2010 - 2016
High School
St. Paul's Co-Educational College
Fall 2021
Fisher-Price
Product Strategy Consultant
Analyzed Fisher-Price's top-selling products in the past 25 years and generated insights on consumer needs in the market.
Summer 2021
Samsung Design Center
Product Design Consultant
Conducted design research and user research on Active Lifestyle consumer space. Incorporated client feedback from client meetings for concept ideation and speculative design.
2019 - 2020
FishBot
Co-Founder
I designed the system architecture of the product and created the React Native Application, along with the website.
Summer 2018
Shun Hing Technology Ltd.
Software Engineering Intern
I worked on the Hong Kong MTR Commercial Broadcasting System, which plays advertisements through panels located in different stations and is controlled by the central control room.
Projects
Everything
Startup
Side-Project
Hackathon